Posted by Ron on January 13, 2012
It's Friday, Friday… Friday the 13th, and do you know what that means, cats and kittens?  That means it's time for a little fun, Voorhees-style!
When it comes to the Friday the 13th movies, if you've seen one you've seen them all.  Aside from the first one and Jason X, I mean; those two are the precursor to and big break from the formula.  All of the others, even VII with the psychic and VIII with Jason rampaging through the streets of New York like polio in the 19th Century.  They're simple, and they're fun.  Jason sees kids drinking, smoking, and screwing in his woods, and he doesn't like it.  There's stabbings, impalings, bashings, hookings, and all manner of impalement, but first, the obligatory chase through the woods!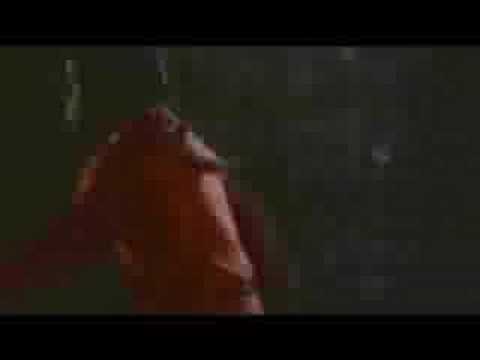 For Jason's best moments, the Friday the 13th video game, a rare appearance on Arsenio Hall, and miles upon miles of dead bodies, check below the cut.
Speaking of Friday the 13th Part VIII: Jason Takes Manhattan, Jason Voorhees himself made a media appearance to promote the movie.  It was The Arsenio Hall Show, and this was a HUGE deal when it happened.  I don't remember watching it personally, but everyone was talking about it (and about Arsenio Hall in general).  It's probably one of the funniest things I've ever seen, if only for how Kane Hodder responds physically to Arsenio.  It's pretty brilliant.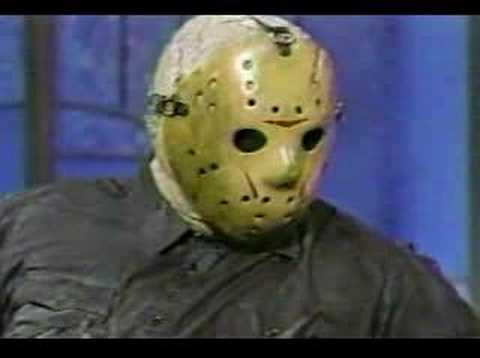 The double-team threat that is James the Angry Video Game Nerd and Cinemassacre have teamed up for not one, but two excellent Friday the 13th videos.  One of these is James's top 13 Friday the 13th moments, which features a lot of Part IV.  You forget just how great some of these moments are when you look at the series as a whole, but every movie has one or two brilliant scenes.
The other is AVGN's take on the Friday the 13th game for the Nintendo Entertainment System.  My cousin had Friday the 13th for the NES, and I was constantly borrowing it in an attempt to find and kill Jason, or at least find him and have him kill me.  Did I have any idea of what was going on?  No.  Was the game kind of terrible?  Yes.  Do I still want to beat the thing?  You know it!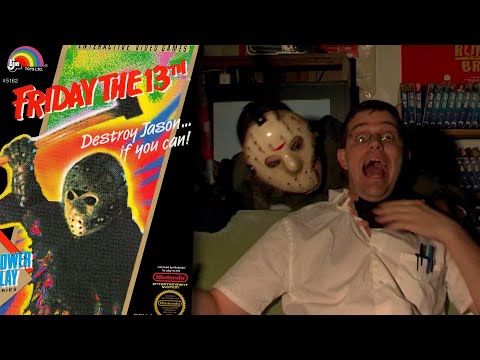 So, do YOU have a favorite Friday the 13th moment?  Maybe the Crispin Glover dance?  Maybe Kevin Bacon in Speedos?  Maybe that time that wheelchair guy got rolled down the stairs after he got stabbed?  If so, feel free to share it in the comments; if you don't have a favorite moment, just say you like that time Jason used a girl in a sleeping bag to kill another girl in a sleeping bag.  That's a classic!