Posted by Ron on June 16, 2011
MOVIE – "Queen of Outer Space"
DIRECTOR - Edward Bernds
WRITERS – Charles Beaumont, Ben Hecht
SIX DEGREES OF CAST & CREW
-The star of this movie is none other than Zsa Zsa Gabor, one of three Gabor sisters to make it big in Hollywood. Eva went first, then Zsa Zsa, then Magda.  Zsa Zsa is still alive, dahlink, and she's been married 9 times! She's like an untalented Elizabeth Taylor in that regard.
-Screenwriter Charles Beaumont is best known for penning "7 Faces of Dr. Lao," AKA "The Circus of Dr. Lao."  For you MST3K nerds, this movie is the source of that quote Joel uses in his plaque when he says goodbye to the Satellite of Love and is replaced by Mike Nelson.  Beaumont also wrote the 1990 film "Brain Dead," in which the two Bills, Bill Pullman and Bill Paxon, finally square off once and for all!  Beaumont wrote this film despite having died 23 year earlier, in 1967.
-Somehow, Ben Hecht did this movie despite being an acclaimed playwright and producing some of the best work in silver screen history.  He wrote both "His Girl Friday" and Hitchcock's brilliant "Notorious" and "Spellbound."  He also did some uncredited work on "Strangers on a Train," "Gone With the Wind," "Lifeboat," "The Prisoner of Zenda," and "Rope." His work on "Queen of Outer Space" proves that even writers need to eat, and man cannot live by Hitchcock alone.
-Meanwhile, director Edward Bernds made his bones working with The Three Stooges and doing "Blondie" shorts for Columbia.
LIVEBLOG
Andrew-23.03
Zsa-Zsa just threatened the Queen, passed the gun to the man next to her in a split second, then admitted that women can't live without men.
If they hadn't done so already, I'd half expect them to un-mask the Queen to reveal a Scoobie Doo type secret identity!
Andrew-23.03
"Neil, don't mention the marital aids on his desk."
Ron-23.04
I'm a bit surprised to see that "Queen of Outer Space" is in color, rather than black and white.  Still, that's a good thing, because we get to see that the US military's space program features space suits in the cutest shade of robin's egg blue.
Andrew-23.05
Ohh this is a refreshing change of pace from a bunch of 60′s teens talking hip jive…
Ron-23.06
Good job, Larry; now she's going to have to get new fillings.
Andrew-23.06
Such delicious relax-fit space uniforms.
Ron-23.07
I can't wait until these doughy astronauts start dancing to The Beau Brummels!
Andrew-23.07
It's Rock Hudson and Christina Aguilera in the roles of their lives!
Andrew-23.08
"Just be glad we didn't make a "On the double, not the double-D's joke", Mr. Navigator."
Ron-23.08
Naomi Watts is entranced by this stock footage of the space shuttle launch.
Andrew-23.09
Annnd they're still tied to the dock.
Ron-23.09
And now to endure 10 minutes of shuttle launch footage clipped from Sputnik newsreels.
Andrew-23.11
Well I'm glad they're having the stars do our sleeping for us during*snorrrrrrrrrre*…
Ron-23.13
Look out, there are cartoon blurs approaching!
Andrew-23.13
Old movies like these with adventurous expeditions like this generally include an older-to-aging scientist/professor/expert like Dr. Conrad here. It's eye-rolling when they always end up as deadweight loads, but FAR less irritating than a wise-cracking stowaway CHILD.
Tinkerbell on reconnaisance!
Andrew-23.14
Jesus, they've synthesized the sound of a baby mosquito buzzing your head while you're trying to sleep on a hot summer night! THANK YOU, MOVIE.
Ron-23.14
Oh no, the first Death Star!
Andrew-23.15
"Back to sleep, men!"
Ron-23.15
So this is the movie that invented planking!
Andrew-23.15
"Pretend your asleep, they'll lose interest and we can sneak out the backdoor without their parents noticing!"
Andrew-23.16
Fashions by Star Trek : Deep Space Nine.
Ron-23.16
All they need now is a machine that goes ping and they'll have the full gamut of annoying noises blaring out of my TV.
Andrew-23.17
Actually, seriously, the fashions are courtesy of 1956′s "Forbidden Planet". Not kidding, the exact same suits.
Andrew-23.18
Marilyn Buferd "Mad Dog" Tannen.
Andrew-23.19
Hollywood secret tip : crash-land the toy fast enough, nobody'll notice it's a TOY.
Ron-23.20
That stuff flying around the cabin? Probably their scaredy-poop.
Andrew-23.21
"Bad joke" ? The movie's shooting on us!
Ron-23.22
"Come along and ride on a fantastic voyage!"
Andrew-23.23
"Below the snowline, down, down, down, down, down, down…"
Andrew-23.23
Nobody's wearing red shirts, there shouldn't be any immediate deaths.
Andrew-23.24
"I won't mention my other brown-enveloped subscriptions, of course."
Ron-23.24
This movie must have been the inspiration for Unknown Hinson's chart-topping country and western hit "Venus Bound."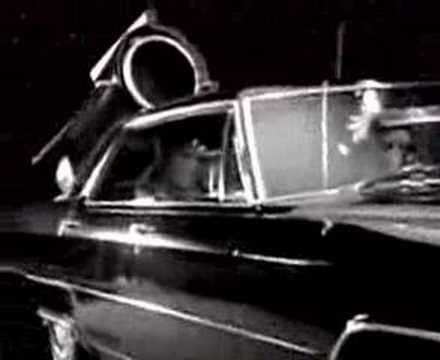 Andrew-23.25
"We've found a colony of Mini-Moog's!"
Andrew-23.26
Shouldn't somebody be saying "Hai-keba!!" by now?
Ron-23.26
This is what happens when you don't build your spaceship from genuine interocitor parts!
Ron-23.26
He can't stop thinking of burgers?!
Andrew-23.27
Don't mention burgers, I had too many already tonight…
Andrew-23.27
"Sack out? Sir, we need privacy for that…"
Ron-23.29
I see they got their Venusian women costumes from Flesh Gordon's supply closet.
Andrew-23.29
"Star Trek Original Series nurses approaching!"
Ron-23.30
"Go, go, go! Go team go!"
Andrew-23.30
Bacci-ball???
Andrew-23.31
Well, at least women objectify other women on an all-women planet…
Ron-23.31
And just think Andrew; two movies ago you were complaining about the lack of bad soundtrack!  Now we've got bad soundtrack coming out of our ears!  Worse, we've got bad soundtrack coming INTO our ears!
Andrew-23.32
It's alright, Ron, this one is at least moderately sprinkled with delicious, classic analog synthesizers!
Ron-23.32
Little known fact:  Larry goes on to become the star of the hit video game series "Leisure Suit Larry," about a rape-loving STD magnet in a skin-tight unisuit.
Ron-23.33
So they crash-landed into a party scene from "Eyes Wide Shut," I take it?
Ron-23.35
Zsa Zsa Va Voom!
Andrew-23.35
Zsa-Zsa Gabor, chem-lab major. Drama club minor. VERY minor.
Andrew-23.36
Alright, forget what I said about the soundtrack. This is HARSH.
Ron-23.37
"One of those Ronald Rayguns?"
Andrew-23.38
THANK you, movie, I was -waiting- for a "Women drivers" joke followed by a dopey bassoon refrain… the day is saved!
Ron-23.39
"It's that doughy scientist we found splattered all over the crash site.  Enjoy!"
Andrew-23.40
This may be my first Zsa-Zsa Gabor movie, but I can't help but scream, WHO THE HELL DECIDED SHE WAS AN ATTRACTIVE ACTRESS???
Andrew-23.41
Lord, I can practically FEEL Zsa-Zsa's cue cards in the room with me!
Ron-23.42
You think they'd write Zsa Zsa some easier dialogue. Y'know, less multisyllable words, more mumbling.
Andrew-23.44
Son of a bacci-no!
Zsa-Zsa was FORTY-ONE when she made this movie. Some of the other Venusian chicks were as young as half that age, and Gabor became insecure and testy when men in the cast and crew paid more attention to them during production.
Ron-23.44
She's jealous?  How can you tell given her inability to express emotions?!
Andrew-23.45
This film has all the storytelling promise of a porno. And not in that good porno way.
Ron-23.46
I had trouble sleeping last night; all of a sudden, I'm feeling very ready for bed.  Thanks, movie, for curing my insomnia!
Andrew-23.48
"It's not true, my queen! I merely have to get back to the set of Rawhide!"
Andrew-23.48
This garage-sized fruit juicer can be yours, IF the VENUSIAN PRICE IS RIGHT!
Ron-23.49
Oh my God, she's covered in oatmeal!
Andrew-23.49
The Incredibly Strange Mixed Up Creatures Who Stopped Living And Became Lesbian Venusians!
Andrew-23.50
Yes, only radiation could cause a woman to hate men and war. Radiation, and COMMUNISM…
Ron-23.52
OH MY GOD WHAT HAPPENED TO HER FACE?  Oh wait, it's Zsa Zsa; she's just coated in pancake makeup.
Andrew-23.53
One of the Venusians (I suspect the redhed with the shotgun) would later play the older version of Geena Davis in "A League of Their Own" (1992) OH GOD NOW IT'S AN EPISODE OF SCOOBIE DOO.
Ron-23.54
I wish they'd settle on a type of bad music for this movie.  You can either have bad orchestra or bad synthesizers, not both.  You're just being greedy, movie!
Ron-23.54
"Venusian With a Shotgun!"
Andrew-23.55
Funny that Odeena just got fried there. It was the final film role for actress Marilyn Buferd!
Ron-23.55
Did they kill her for real or did she just retire seeing how terrible this movie was?
Andrew-23.57
Can the aliens from "This Island Earth" just bomb the planet and END THIS ALREADY…
Ron-23.57
Zsa Zsa is such a bad actress that she can't even duck on cue.
Andrew-23.59
They underestimate the power of RADAR!
Ron-23.59
These explosions sound exactly like the "This Island Earth" kabooms when Brak and Exeter are chasing Cal and company in the giant wooden car.
Ron-00.00
See ladies?  This is why you need men around:  we kill giant spiders.
Andrew-00.00
That big fat stuffed spider was the most interesting thing to happen to this movie since the blonde at the beginning!
Andrew-00.01
It occurs to me that Professor Konrad is neither overly useful as a scientist, nor a boat-anchoring load. He's just kind of… there.
Andrew-00.02
This film has all the subtly of a Flesh Gordon picture.
Ron-00.02
Oh, I'm sure Larry's got some wood already.
Ron-00.04
This is quite possibly the worst plan ever.
Andrew-00.05
No wonder this is such a dopey film : director Edward Bernds put the Three Stooges through countless pictures!
Ron-00.06
Let's not insult The Stooges by comparing them to this movie.
Ron-00.07
"You can call it anything you want, but its name is Veronica!"
Ron-00.08
"You'll DIE in my arms tonight if you don't give those orders!"